Hakfar Hayarok  Youth Village
Hakfar Hayarok is a youth village which combines modern high-tech studies with practical work experience in various fields, in such a way as to develop the students' self-confidence and afford them a sense of achievement. There are about 2500 students between the ages of 12 to 18 both Israeli born and new immigrants, who live together in warm and supportive surroundings.
The village is an educational and organizational complex which aims to empower the students so that they may realize their inner potential and develop both personally and as part of a supportive social framework. This is an educational enterprise which teaches the student to take an active part in all the village activities; co-operation and mutual responsibility are our way of life. The essence of the village is teamwork, which aims at turning out an autonomous value-based future citizen ready to be involved in social activities. 
Our educational credo is to enable students, both external and internal, study in optimal conditions, so that they can materialize their potential, extend their knowledge and improve their intellectual achievements. Our aim is to guide them materialize their capability in order to improve their chances for mobility in the future. They share the experience of dealing with problems, companionship and social solidarity while accepting and respecting one another.
 Hakfar Hayarok is also an experimental youth village. The basic concepts of the experimental youth village are being developed according to the educational approach of the village: humane and democratic education, tolerance, acceptance of the environment, and connection to the land.
 That type of youth village is concerned with supporting the development of the person's identity, one who is capable of dealing with changes, making decisions and comprehend their meaning and consequences. These principles serve as a pedagoiccal basis for developing environmental leadership which will educate on the principles of sustainability.
One of its main objectives is to build and develop a youth leadership designated to position the relationship between man and his environment at the center of the public agenda. 
Many of our students are leaders in different youth movements, including the scouts.
HaKfar HaYarok School
It  is a hotbed for gifted and excellent students, and is today the largest and leading school in Israel for gifted students.
All students receive exposure to the environmental leadership core program. In addition to the above mentioned academic programs.
The school is equipped with the best computer and communications technology. The level of study is very high, and has yielded, and continues to yield scientists, engineers, media people, artists and more.
To date more than 2500 students attend Hakfar Hayarok school, both boarders and day students, divided into the middle and the high school.
Hakfar Hayarok school offers multiple academic programs like:
Gifted program
Music
Accelerated science
V. and film
Pre-med and Veterinary
Art
Environmental Leadership
Theater
Scientific biology
Software engineering
Agricultural biology
Bioinformatics
Chemistry
Physics and electrical engineering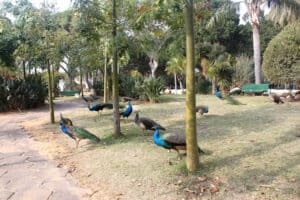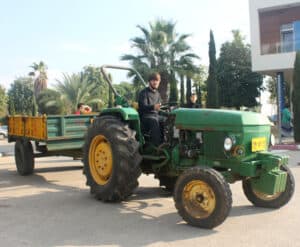 THE MIDDLE SCHOOL:  7th – 9th Grade
The middle school, has its own independent compound area, with a dedicated office and management.
The curriculum for the middle school graders consists of a core program, including the unique program developed by HaKfar Hayarok, and a selected specialty.
In the core program students learn the mandatory subjects determined by the Ministry of Education, such as Math, English, Literature, Composition and Grammar etc. Students also follow the unique program developed at Hakfar Hayarok including field studies- theory and practice, biology and environment and leadership workshops. Elective classes are offered in a range of subjects from the humanities, social studies, art and physical education.
Towards their majoring programs, students choose to enrole in one of the following tracks:
Science – MOFET (math, physics, programming)
This specialty is intended for students with high learning motivation, excellent achievement and an interest in exact sciences and computer science. Studies in 7th and 8th grades focus on math and physics, and beginning in 9th grade on computer sciences.
Pre-Medicine and Veterinary specialty
This specialty is intended for students with high learning motivation, excellent achievement and an interest in natural and life sciences. Studies focus on math, physics, chemistry and biology.
Environmental Leadership specialty
This specialty is intended for students with high learning motivation, excellent achievement and an interest in humanities and social affairs. Studies focus on the development of leadership skills and social entrepreneurship, study of the environment, field tours and activism, and social projects.
English Environmental Leadership
Students with excellent and native English skills may study in the English environmental leadership class, which integrates the curriculum of the environmental leadership specialty with expanded studies in the English language, and additional English language contents.
Arts Enrichment
Specialty programs are enriched with studies in art, music, theatre, TV and Cinema.
Arts, Theatre and Classical Music specialty
This specialty is intended for students with excellent achievements and an interest in one of the following fields: visual arts, theatre, classical music. Students in this specialty may expand their studies in one of these fields beginning in 7th grade.
The 9th grade is the year of transition, when students crystallize their educational future and reach decisions regarding the various high school majors. From 10th grade on students specialize in their selected majors
THE HIGH SCHOOL: 10th grade – 12th grade
. From 10th grade on students specialize in their selected majors.
Studies in 10th to 12th grades include the core subjects for the Bagrut matriculation examinations, and the selected major subjects. Each student is required to select at least one major program (megama) in order to be eligible for a full Bagrut certificate. Hakfar Hayarok students may select more than one major.
Work Education
Every 9th grade student is required to take part in an agricultural and enviomental activity.
INTERNATIONAL PROGRAMS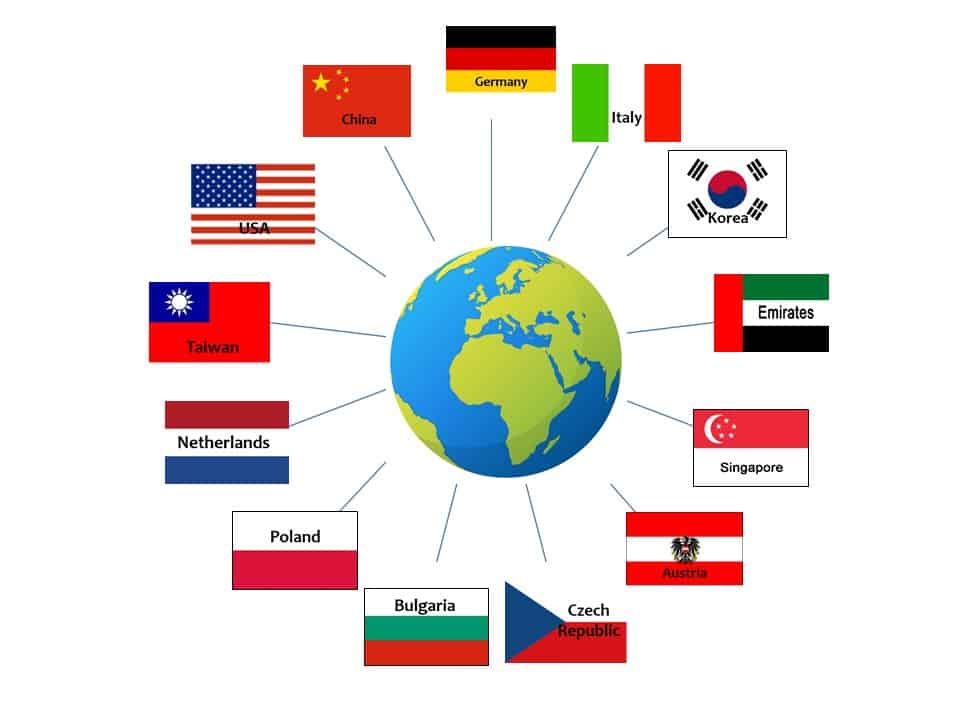 Youth Exchange Programs
In cognizance of the importance of the young generation's exposure to their mates around the world, Hakfar Hayarok is engaged in various programs of exchanging youth delegations from different countries.
The basic concept enterprises the assumption that becoming familiar with the mosaic of people and cultures around the world assists in structuring a foundation of common values of tolerance, democracy and respect for human rights.
The "youth exchange" aims at providing a unique, mutually enriching, high quality and personalized exchange experience. It broadens the knowledge and acquaintance of partner countries. The intercultural meeting and interaction between Israeli and multinational and multicultural youth worldwide enhances and reinforces friendships which are anchored in an atmosphere of mutual respect, comprehension and exposure to diversified cultures that brings about educational, cultural and social cooperation.
Hakfar Hayarok's youth exchange initiative acknowledges the value of exposing youth around the world to diverse cultural settings. We offer students from various countries the opportunity to visit Israel and partake in tours, field trips, and other educational activities, which expose them to the many facets of life in Israel. Students have host families with whom they stay and experience ' first hand the Israeli daily life style.
 In exchange, our students travel to other countries and are hosted by families of participating affiliate schools.
Our students visit host families for a week during Israeli school holidays. The following year, students from the host families abroad visit Israel and are hosted by the families of the youth who they hosted the previous school year.
We have exchange programs with schools from different countries like Austria, Bulgaria, Czech Republic, Germany, Italy, Netherlands, Poland, South Korea, Taiwan, USA, The Emirates, Finland and Singapore.
Our students also take part in international technological and scientific competitions and congresses in China, Singapore and the USA.
International Congress for Environmental Leadership
The main idea of The International Congress for Environmental Leadership, held in Hakfar Hayarok every August for 8-9 days, is to provide a unique, enriching high quality experience of being exposed to environmental issues.
The Congress offers the opportunity of getting acquainted with a large variety of traditions and cultures and to build bridges of friendship between the participants from the different counties. We believe that this encounter brings successful cooperation between the young people.
Throughout the congress we try to analyze and deliver the measures to be taken by the different countries to come up with means of radical and fundamental changes for promoting a sustainable way of living.
The participants are involved in researching and better understanding of environmental issues and are engaged in environmental activism. The future is ours and it is our duty to make the world a better place to live.